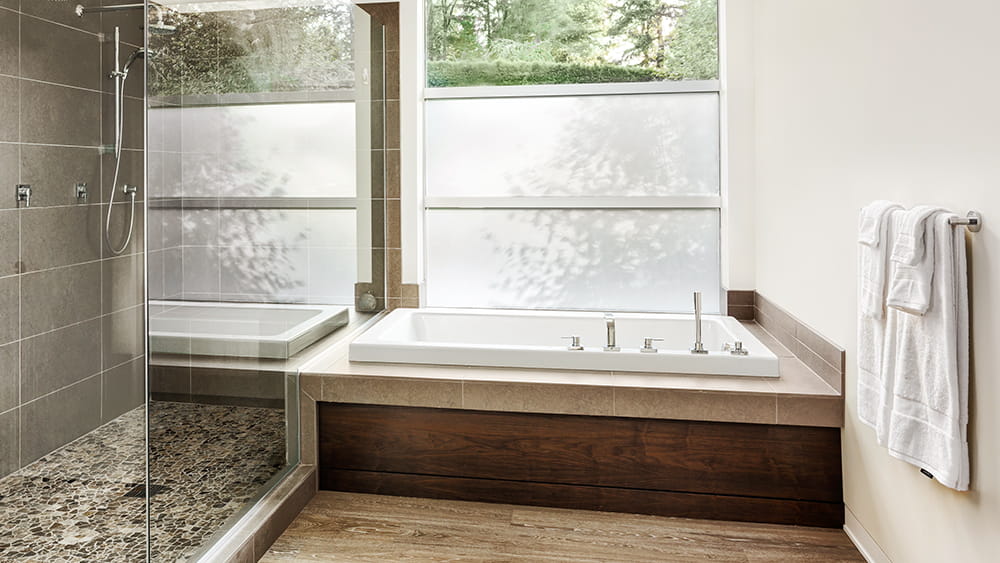 The great thing about gas hot water cylinders
You'll love your bathroom more with gas water heating. Choose from either a gas cylinder or gas continuous flow. The main benefit of choosing a gas hot water cylinder is that many models will still work in the middle of a power cut.
Size up a new gas cylinder
Natural gas hot water cylinders come with different storage capacity, so are able to handle homes with multiple bathrooms. Let the experts determine what size cylinder is best for your household. Rheem is a major manufacturer of natural gas hot water cylinders in New Zealand.
They can be flexible to suit both mains and low-pressure water, and there are models that can be installed internally as well as externally so you have the option of freeing up valuable space indoors.
Gas hot water cylinders are typically not quite as efficient as a gas continuous water heating system, but are still very powerful and reliable. They'll heat water in the insulated cylinder faster than an electric cylinder.
Compare the upfront and running costs of a gas cylinder with other water heating systems using our hot water cost comparison tool.
Further information
Are you based in Wellington, Taranaki, Manawatu or Hawke's Bay? You may be able to connect your home to gas for free with The Gas Hub.

Enter your address in our gas checker for an instant result on whether you're within the free gas connection range!

We also have a very useful hot water cost comparison tool that compares upfront and running costs within our natural gas network regions. Find out whether a natural gas, electricity, LPG, or solar hot water system could be the right solution for you. Try our hot water cost comparison tool now.
Ready to connect?
Check out the connection process, to know what choices you'll need to make as part of getting connected to natural gas.
Submit your natural gas connection enquiry today. Our customer team will then ring you to ask you a few more questions to complete your application.
Want to know more?
If you've had a good look around our website and still have questions let us know what you'd like more information about.