Getting connected to natural gas is easy
We are here to help, in fact, many homes can connect to gas for free!
To get started, check if your address is within range of our underground gas network to get connected.
You will need to make a few choices along the line, like will you be connecting hot water, heating, cooking or even all three? Have a think about where you'd like the gas meter to go and choosing a gasfitter and energy retailer, in fact here is a handy list.
Submit your connection enquiry. We will call you to confirm if you're able to connect to gas for free, or if a contribution amount is required. We'll send you an obligation-free quote along with the connection terms to accept. You can cancel your connection application at any time before you accept the quote and terms.
Finally, we will contact you to schedule your natural gas connection. Want to know more? Watch our connection video!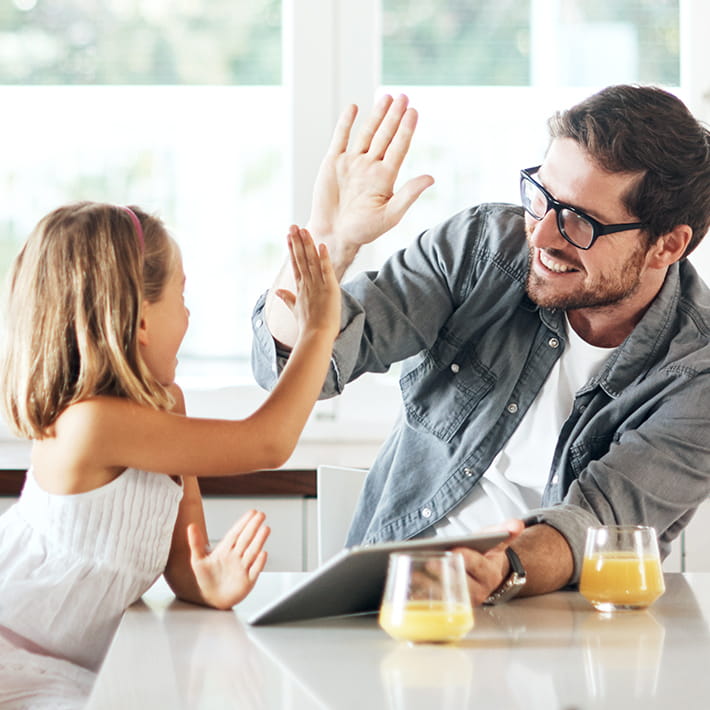 Free connection
Does your home qualify for a free connection? We let you know the three conditions that can give you the big tick:
Step One
Can you connect to natural gas?
Our gas network flows through Wellington, Taranaki, Manawatu and Hawke's Bay. To get started, you'll need to know if you're within the 40 metre free connection range. Check your address here.
Step Two
Make some choices
There are a few things you'll need to make choices about when applying for your gas connection. Take a look here.
As part of your connection enquiry you'll need to let us know what appliances you are looking at installing so we can assess the load required for your gas connection. You can easily start with one appliance like hot water and add on others later.

Energy retailers bill you for your gas supply. You'll need to choose one as we will send your connection application to them. They'll contact you to create a gas account and then accept you as a customer. We can email you a list of energy retailers here.

Any work to install or service gas appliances must be carried out by a licensed gasfitter. Once your gas connection is complete, you can give your gasfitter the green light to install your appliances.

We can email you a list of local gasfitters here

.

Choose preferred meter location

There are standards we have to follow when installing your gas meter. Generally accepted meter locations are along the front of your house or no more than 3 metres down the side. Our customer team will discuss meter positioning with you.
Step Three
Start your connection enquiry
You can head over to Connect now when you're ready to submit your gas connection enquiry. Once your application has been processed, we will send you an email link to accept the connection quote and terms.
Submit connection enquiry

Answer a few basic questions about your gas connection and submit to us. We'll then call you to find out a bit more about your connection and step through the rest of the connection process.

Ready to connect now?

Accept connection quote and terms

Many people miss this step! As part of the connection process, we'll email you a link to accept a zero-dollar quote along with our connection terms (or if a contribution is required for your connection we'll include that $ amount). You must accept the quote and terms before your connection can be approved. The estimated 20-30 business day time frame to connect your home to gas does not start until the quote and terms have been accepted.
Step Four
Get connected
Normally we will schedule your connection for installation 20-30 business days from the time you have accepted the connection quote and terms. We call you 3 weeks out and give you a date for your connection. You are not required to be onsite for this.
What could affect the connection time frame?
You don't accept the quote and terms emailed to you
Site visit may be required
Council consents if required
Bad weather
Emergency work
High demand
Energy retailer gas account creation and acceptance
What if I decide not to go ahead?
Making a connection enquiry is the first step to getting connected. If you decide that now isn't the right time to get connected, that's okay too. You can cancel your application at any time before you accept the connection quote and terms.
What if I live outside The Gas Hub's network regions?
If you live outside of the Wellington, Taranaki, Manawatu or Hawke's Bay regions we can't connect you because this is not our natural gas network. But someone else might be able to. Contact your local energy retailer to check if natural gas is available where you live.