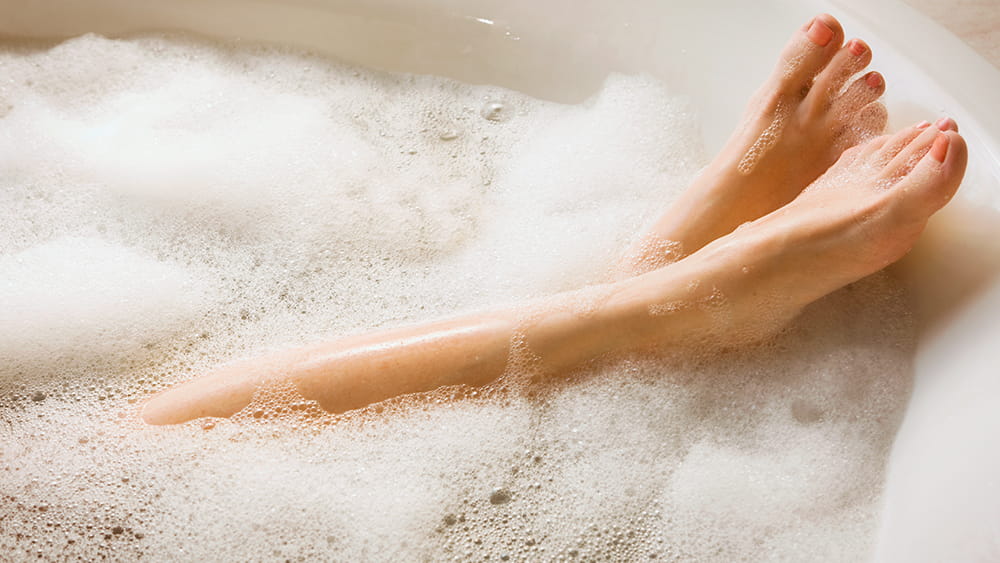 Bathroom benefits
Include natural gas in your renovation plans and build in endless hot water for those luxurious soaks in the bath and for those teenagers and their long showers. No more knocking on the door to hurry the kids out of the bathroom - with continuous flow you won't run out of hot water. But the benefits don't stop there.
Get extra cupboard space
Lose that electric cylinder out of the hallway cupboard and swap it for a continuous flow system that is externally mounted on the side of your house. You'll gain valuable real estate back indoors to store that vacuum cleaner!
One water heating appliance for multiple bathrooms
Continuous hot water systems can handle multiple bathrooms, which is great if you're planning an en suite extension. Save on upfront appliance costs by choosing natural gas instant hot water. You won't compromise on pressure or on quality, the hot water is endless no matter how many bathrooms you own.
You don't need a big budget
Hot water powered by natural gas is a powerful and practical home improvement option that doesn't require a big budget. Expect to pay around $2,500-$4,500 for the system installed and ready to go at home. Costs are indicative and dependent on appliance choice and home layout. You'll be able to get a free quote from a gasfitter who will come to your home and assess what size hot water system and where to locate this for efficiency. We recommend obtaining at least a couple of obligation-free quotes to compare against.
Further information
Are you based in Wellington, Taranaki, Manawatu or Hawke's Bay? You may be able to connect your home to gas for free with The Gas Hub.

Enter your address in our gas checker for an instant result on whether you're within the free gas connection range!

We also have a very useful hot water cost comparison tool that compares upfront and running costs within our natural gas network regions. Find out whether a natural gas, electricity, LPG, or solar hot water system could be the right solution for you. Try our hot water cost comparison tool now.
Ready to connect?
Check out the connection process, to know what choices you'll need to make as part of getting connected to natural gas.
Submit your natural gas connection enquiry today. Our customer team will then ring you to ask you a few more questions to complete your application.
Want to know more?
If you've had a good look around our website and still have questions let us know what you'd like more information about.